Follow me on social media. Thank you!

www.facebook.com/MamiKiyoshiArtist

www.instagram.com/kiyoshi.mami/
I take part in the exhibition FOTO DOC' COLLECTION at Fondation Manuel Rivera-Ortiz in Arles, France. From 03 July to 24 September 2017.

❏ fotofever - start to collect - EDITION 2017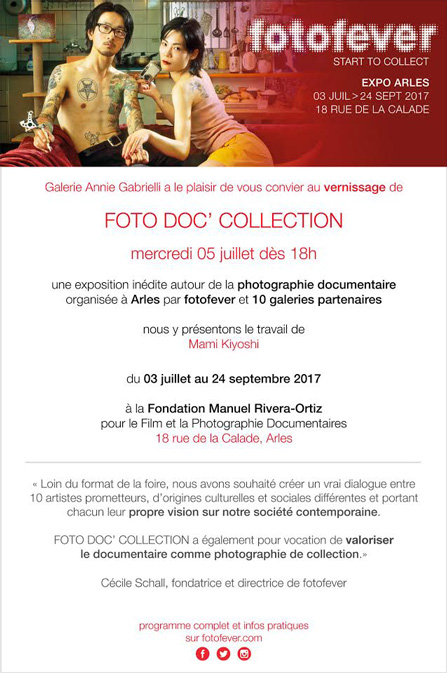 01 July 2017
At the invitation of Mons 2015 European Capital of Culture, I stayed at Mons in Belgium for a week, and I took some pictures for "New Reading Portraits".

❏ www.mons2015.eu
❏ European Capitals of Culture
14 June 2015
The solo exhibition organized by Institut des Idées Actives at Galerie Vitrine-65 , 65 rue Notre-Dame de Nazareth, 75003 Paris, France.
Opening 28 January from 18h.
The exhibition from 28 to 31 January 2015.

24 January 2015