Suivez-moi sur les réseaux sociaux. Merci!

www.facebook.com/MamiKiyoshiArtist

www.instagram.com/kiyoshi.mami/
Je participe l'exposition FOTO DOC' COLLECTION à la Fondation Manuel Rivera-Ortiz à Arles, France. Au 03 juillet du 24 septembre 2017.

❏ fotofever - start to collect - EDITION 2017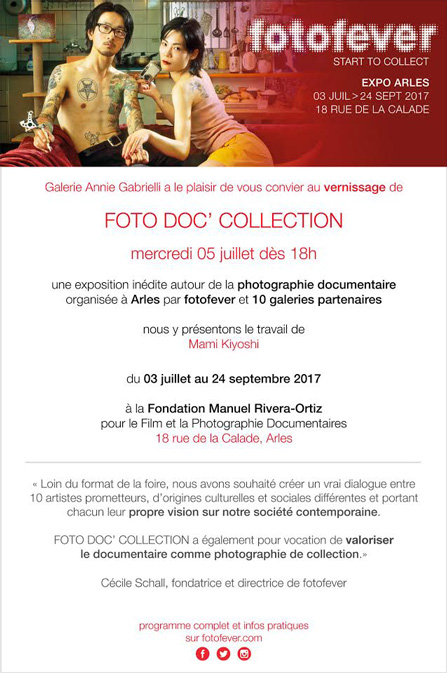 01 juillet 2017
Renouvellement du site web.
14 juillet 2015
À l'invitation de Mons 2015 Capitale Européenne de la Culture, je suis resté à Mons en Belgique pendant une semaine, et j'ai pris quelques photos pour « New Reading Portraits ».

❏ www.mons2015.eu
❏ European Capitals of Culture
14 juin 2015
L'exposition personnelle, organisée par Institut des Idées Actives à Galerie Vitrine-65 à 65 rue Notre-Dame de Nazareth, 75003 Paris, France.
Vernissage le mercredi 28 janvier à 18h.
Exposition du 28 au 31 janvier 2015 de 14h00 à 19h30.
24 January 2015